Award-winning cosmetic dentistry
When it comes to creating beautiful smiles, Dr. Alex is truly an expert and an artist. Voted one of the top cosmetic dentists in Pittsburgh, her work truly is unmatched. Not only will you get the smile you've always dreamed of, but Dr. Alex also will be looking at your bite as a whole. When we treat the mechanical functions of your mouth, your investment in cosmetic dental treatments lasts longer. Experience the difference with Pittsburgh Dentist from the minute you walk into our spa-like environment to the second you see your new, transformed smile – the investment is always worth it!
Cosmetic dentistry treatments
---
Porcelain Veneers
Commonly referred to as the "Hollywood Smile", porcelain veneers are one of the most effective cosmetic dental treatments that produce beautiful results. Porcelain veneers are thin, custom-made porcelain shells designed to cover the front surface of your teeth and are securely bonded to your teeth to improve your smile's appearance. Each smile transformed by veneers is unique and designed specifically for the patient's needs and goals. Porcelain veneers are a safe, effective solution for resolving many common cosmetic dental problems, including:
Deep or severe stains, including those resistant to tooth-whitening procedures
Replacement for existing bonding
Teeth with visible cracks, pitting and other kinds of surface damage
Crooked teeth
Disproportionately sized or shaped teeth
Misshapen teeth
Gaps between teeth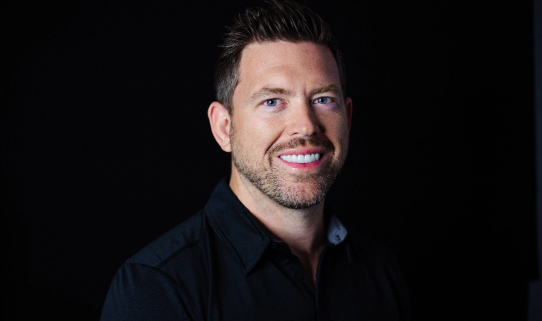 Full Mouth Restoration
A full mouth restoration involves a series of treatments to improve the overall aesthetics of the mouth. The procedures are customized to you and completed in stages. The result? Improved oral functions and a new, beautiful smile you can be proud to show off! There are many reasons why a patient may need a full mouth restoration. We recommend a full mouth restoration for patients who have:
Missing teeth
Gaps between teeth
Tooth decay
Damaged teeth
Worn teeth from injury or grinding
---
Ready to transform your smile?
Having the smile you've always wanted goes beyond aesthetics. When you smile and speak with confidence, it shows! And when you feel good about your smile, your overall health and well-being naturally improve. We've seen how cosmetic dentistry can transform our patients inside and out with a beautiful smile they can feel confident about. Some of the benefits of cosmetic dentistry include:
Enhanced, more youthful appearance
Improved oral health
Improved self-confidence
Prevents further damage and decay
Long-lasting results
Our cosmetic dentistry treatments create a straight, natural-looking smile that not only looks good but also functions as it should. Whether you have misshapen teeth, gaps, missing teeth, or damaged teeth, you don't need to waste another minute feeling insecure about your smile.
As part of our commitment to high-quality dental care, our team continues to attend seminars, training, and conferences to stay on top of the latest dental technology and industry developments. When you choose Dr. Alex and her team, you're choosing some of the highest quality dental care in the Pittsburgh area.
Real patients. Real results!
Hear what our patients experienced and how our treatment changed their lives.
---
Chuck
"Other dentists told me there was just nothing they could do..."
Chuck had ground his teeth down to the point where he felt uncomfortable smiling and talking with an open mouth... Listen to Chuck talk about his experience and treatment with Dr. Alexandra George!

Learn how Dr. Alex can help you achieve the smile you have dreamed of. Schedule a consultation today!
Frequently Asked Questions
What is cosmetic dentistry?
Cosmetic dentistry focuses on improving the appearance of teeth, gums, bites, and overall smile.
What are the benefits of cosmetic dentistry?
Cosmetic dentistry can make a patient look more youthful and improve their overall facial appearance. The result is improved self-confidence, a better quality of life, and improved oral health.
Which cosmetic procedure is right for me?
This depends on a number of factors, including the condition of your natural teeth, the aesthetics you want to achieve, your budget, and your comfort level with treatments. Finding the right cosmetic procedure starts with a consultation with Dr. Alex or by requesting a Smile Virtual consult. 
Are any side effects associated with cosmetic dental treatments?
Although very rare, side effects of cosmetic dental treatments can include sensitivity to anesthesia, inflammation and irritation at the treatment area, tooth sensitivity, headaches, bleeding gums, and jaw pain. 
Do cosmetic dental treatments work for everyone?
Cosmetic dental treatments can work for just about everyone who wants to improve the appearance of their smile. Some patients do require more extensive treatments to correct bite alignment and crooked teeth to help cosmetic treatments last longer. 
What causes tooth discoloration?
Some of the most common causes of tooth discoloration are tobacco use, coffee, tea, and certain foods. There are also situations where people have permanent staining or discoloration on their teeth from antibiotics as a child called tetracycline staining.
What is the most common cosmetic dental procedure?
Porcelain veneers, often referred to as "the Hollywood smile", is one of the most common cosmetic dental procedures and something Dr. Alex creates often.