Orthodontics have been around for a long time. Much longer than one would think in fact. Orthodontics have been around since ancient Egypt and there were even mummies found with braces. Today, orthodontics have come a long way – the ancient Egyptians didn't have invisible braces.
I had invisible braces, also known as Invisalign as an adult. I am glad I was a candidate as Invisalign helped me get the confidence to smile that I always wanted. Not that my spaced teeth caused me any issue with smiling in the past – I just was happier to see how I looked in photos and felt proud to smile.
Today, almost anything is possible in the realm of orthodontics. Almost any correction can be made. Facial growth or orthodontists ensure your jaw and bite are balanced and help heal several issues that can be caused by your jaw and bite positioning. If you're looking at getting braces, whether it's a correction for the health of your mouth or jaw alignment or it's strictly cosmetic, the return on investment is worth the experience.
Here are 5 orthodontic truths that will have you saying WOW!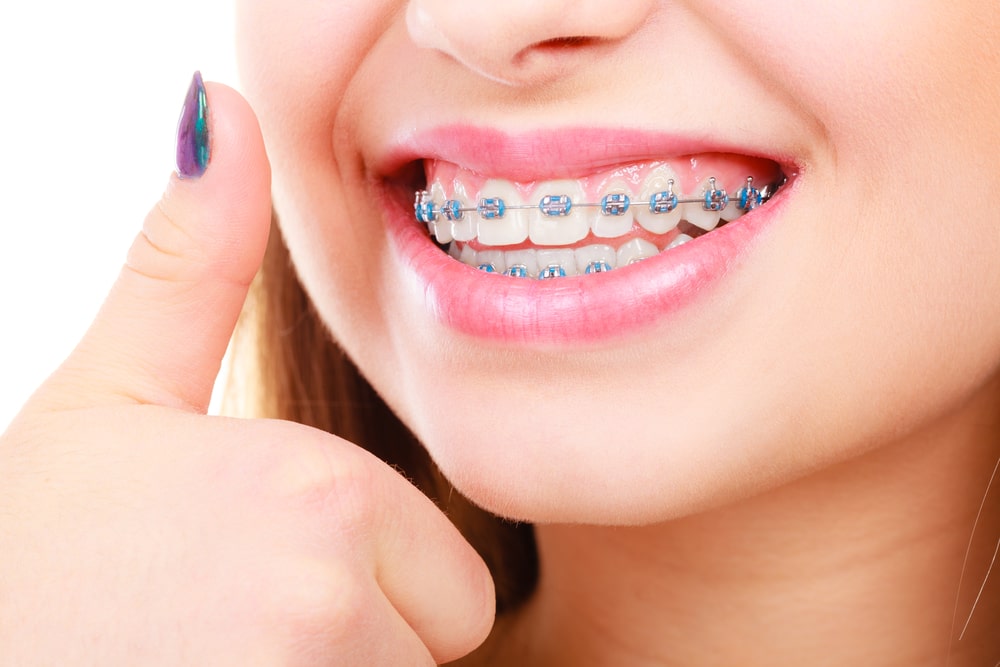 1 – Our ancient ancestors had braces.
Archeologists were surprised to find that ancient mummies in Egypt had braces. They were not nearly as advanced as their abilities to build a pyramid but it comes as a wonder how they were able to figure out and understand how braces worked. Even the Romans and the Greeks were practicing orthodontics. To think that this current idea goes back 5,000-10,000 years is incredible, to say the least!
2 – Our teeth don't mind moving.
"Pack your bags teeth! We are moving!" How braces work for our teeth is amazing. How braces are created to move your teeth by keeping gentle and constant pressure on the teeth to move is quite incredible… Over time, the teeth will move in alignment with each other.
When you get braces, you will have brackets placed on your teeth with an adhesive that keeps them there. These brackets are important to hold the wiring on your teeth properly. Brackets can become loose – if this ever occurs, be sure to contact your orthodontist as soon as possible to get the bracket re-secured. These wires are held up by brackets and the wires are what are used to pull your teeth into place.
If your bracket is off for too long, this will negatively affect the results of your teeth alignment and you will not achieve the results you're looking for.
3 – Invisible braces are a thing!
Would you believe that invisible braces were invented all the way back in 1925? Even more wild is that they were created by accident! How this came about was by a man named Orrin Remensnyder… he was working on a solution to keep teeth in place once patients were finished with getting their treatment.
As Orrin was a forward thinker, he stated that although invisible braces were not practical at that time, he was hopeful that science in the future could develop further upon his ideas, and here we are in 2021 with 2.5 million people worldwide who have used Invisalign. There was a major leap in advancements in invisible orthodontics when Zi Chishti came out with his interpretation of invisible braces.
What's great about these kinds of braces is that you can remove them when eating as well as others almost can't notice them while your invisible braces retainers are in.
Now when it comes to modern or orthodontics, more adults and teens are opting in for invisible braces over the traditional wire braces. Many variables affect whether a person can wear invisible braces or will need the traditional wire style. You will need to consult an orthodontist to know which treatment will be best for you.
4 – Braces can fix a speech impediment.
Yes… braces have been used to help fix speech impediments and lisps for a very long time. I worked with a fella who really had a great personality and I remember him being so excited he was getting braces so he could fix his speech impediment, which was almost an unnoticed lisp, however very noticeable to him.
More than speech impediments and a noticeably better smile, braces are also great for ensuring the health of your teeth. When teeth are crowded, there can be issues with hard to reach areas when brushing and flossing. These areas can cause tooth decay and unhealthy gums over time. Braces will space your teeth correctly to ensure you are easily able to access all areas of your mouth ensuring good dental health.
Braces are even used to help correct headaches and a sore jaw that can be caused by chewing over a long period of time with a misaligned bite. When you get braces it corrects your bite which then helps your jaw do its job better.
Facial growth is something that orthodontists in Pittsburg have helped for some time now and they understand how hard life can be affected by having an overbite, underbite, and or a misaligned jaw.
5 – Why is wearing your retainer after braces so important?
Here's the thing about braces… when you get them, they move your teeth into place, however, if you don't wear your retainer when you are advised to, your teeth will fight to go back to where they came from. Teeth are strange in that they seem to remember where they came from and want to return there.
A retainer allows your teeth to get used to the end result that braces will give you. Be sure you wear the retainer when advised. You may just have to wear it at night when you go to bed or if you are just finished with Invisalign, you may need to wear it during the day for at least six months to a year after treatment.
If you're thinking about getting braces, it comes with so many benefits as you can see and one of the biggest ones is confidence. When you have nice teeth, it's part of feeling confident and who doesn't like to feel more confident!? Happy smiles!